When you are looking for ways to make your company more efficient, technology is the top solution. Customized field service software allows your company to quickly access data, integrate multiple business functions and reduce wasted time caused by scheduling problems and misinformation. Keep in mind these top four ways that field service software can boost your company's efficiency.
1. Instantaneous Access to Customer Records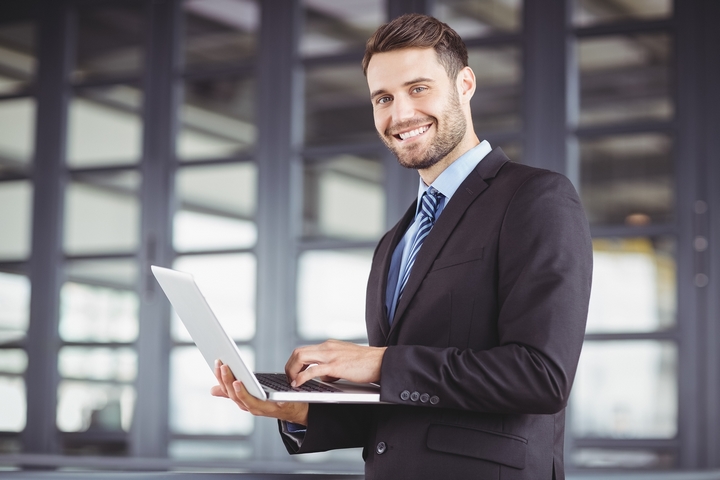 When one of your field service techs is at the house or business of a customer, it is important to have access to maintenance and repair records. For example, if a manufacturer recommends that a furnace have its air filter replaced at a particular schedule, the technician can look up the last time that the air filter was replaced. Your techs can also access customer requests, communications and other details.
Many companies lose money when their field service techs end up stuck in traffic or taking a longer route than is necessary. Software for field service companies integrates route planning. The system allows your tech or the dispatcher to input the next address. The software then gets to work planning the most efficient route. The route planning and navigation also reduce customer wait times, leading to better customer experiences.
3. Optimize Scheduling of Routine and Emergency Appointments
When there are gaps in the schedule of one or more of your technicians, you are losing money. Software for field service businesses helps avoid such scheduling errors. The system can be used to optimize each tech's daily schedule. It can also be used to pair the technician with the right skills to a particular job. For example, if you have a tech who excels in the area of boiler maintenance, you could put that information into one of the fields in your custom software. When customers with boilers need a maintenance visit, the software will match your best tech to the particular job or task that needs to be done. The software also integrates emergency appointments into schedules so that customer wait time is minimized.
4. Accept Payments Instantly During a Service Call
Collecting customer payment information is often a time-consuming process. Your skilled techs may waste a lot of time waiting for a customer to write out a payment or enter their credit card information. One mistake in the entry requires the entire process to be completed. The field service app or software allows your technician to simply swipe a credit or debit card. The software works with card readers and chip detectors. The customer's financial details are protected, and your technician does not waste any time in getting the payment information.