A gluten-free diet is not hard to buy when you have the right information in front of you. From gourmet gluten-free foods to treats and beverages, there is a lot you can use to fill up a gluten-free gift basket. You also don't need to stick strictly to foods either. Many kitchen accessories and items can help someone living a gluten-free lifestyle prepare their favourite foods.
Here are some gluten-free gift basket ideas we think are worth entertaining.
Idea #1: Dried Fruits And Veggies
Anything that involves fresh fruits and vegetables, dehydrated and dried, is gluten-free. There's no gluten in any whole fruit or vegetables. If you have an idea of something you can make yourself with fresh produce, include them in the gift baskets Canada!
Idea #2: Ground Coffee And Tea
Great news, all coffee and teas are gluten-free! This makes it easy to drop some premium ground coffee or specialty tea in a gluten-free gift basket.
Idea #3: Gluten-Free Cookbook
This is great for anyone who recently discovered a gluten allergy. They may not know what they can eat that tastes good. A gluten-free cookbook can help outline how to make gluten-free, great-tasting food.
Idea #4: Gluten-Free Snacks
There are lots of safe, gluten-free snacks. They range from rice cakes to rice crackers, popcorn, potato chips, jello, candies, and chocolates. Popcorn, in particular, is affordable and fun. Many specialty snacks and luxury brands are selling gluten-free snacks.
Idea #5: Gluten-Free Magazine Subscription
There are a few gluten-free magazines out there. Subscriptions are fairly inexpensive. This can provide someone with a list of gluten-free recipes, information on gluten-free living, and other helpful hints about living and eating with this food allergy.
Idea #6: Gluten-Free Meal Delivery Subscription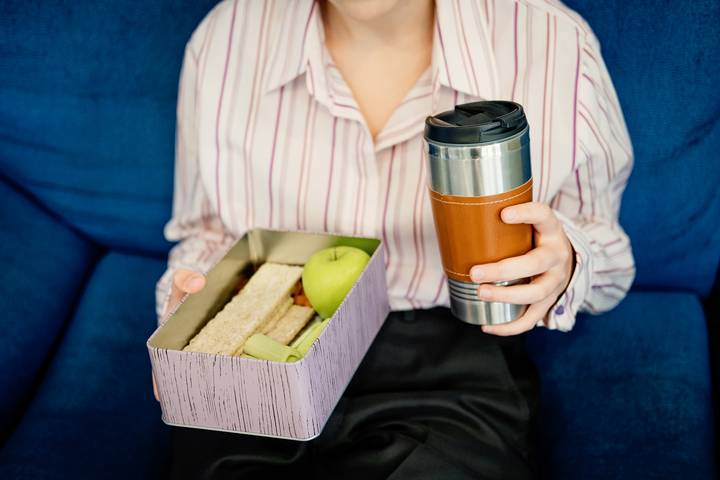 Yes, that's right! Some meal delivery services prepare gluten-free dishes. This can allow someone with a gluten allergy to enjoy all sorts of meals. If they're not a particularly good cook or are interested in doing a lot of cooking, a meal delivery subscription is an ideal gift.
Idea #7: Meal Planner
A meal planner is smart for anyone, especially for someone with dietary limitations like a gluten allergy. This way, a person can plan their meals well ahead of time and ensure they aren't putting themselves in a position where they are eating gluten-free foods.
Idea #8: Food Containers
Any sort of special diet is going to require some extra planning to make sure you're eating right. Reusable lunch bags and food containers allow someone on a gluten-free diet to prep food ahead of time and take food with them wherever they go. They don't have to sacrifice their appetite or comfort level anymore.
Idea #9: Spiralizer For Gluten-Free Pasta
A spiralizer allows someone to make their gluten-free zucchini pasta, navigating away from the pasta aisle where so much of it contains gluten. For pasta lovers, switching to zucchini pasta is a healthy, gluten-free choice, and it could all start with getting to know a spiralizer.
Idea #10: Herbs And Spices
Some gluten-free recipes can be a little bland. Most natural herbs and spices, though, are gluten-free. A nice set of herbs and spices means someone can flavour their foods as they like, never settling for a boring, tasteless dish.
Idea #11: Gluten-Free Baking Supplies
There is gluten in the flour. This makes baking so difficult. Fortunately, they have gluten-free baking mixes, such as a package for gluten-free cupcakes and gluten-free pizza crust. These premade packages are fun to show someone that they can still bake and have their favourite gluten-free foods.
Idea #12: Digital Scale
Baking gluten-free food, if it's not coming out right, try switching to using a digital scale which measures ingredients by weight as opposed to physical size. A digital scale will ensure their ingredients are coming out accurately, maximizing the chances of success when doing some gluten-free baking.
Idea #13: Bottle Of Wine
Wine is naturally gluten-free and safe to consume on any gluten-free diet. If there are extra flavourings or additives, however, that's when things can get a little uncertain as to whether a beverage like this contains gluten or not.
Idea #14: Cast Iron Pizza Pan
Anything cast iron will be excessively heavy, so it may not be best for all gift baskets. That said, gluten-free pizza crust is hard to make. It can end up too soggy or too hard rather easily. A cast iron skillet will help someone monitor how their pizza crust is coming along and ensure everything's cooked as they like it.
Idea #15: Gift Card To A Gluten-Free Restaurant
If you know their favourite restaurant and you've confirmed that they serve gluten-free menu items, a gift card is as much of a gift as anything else. It's a simple gift but one sure to be appreciated.